OUR INTERNATIONAL PRESENCE
CAMICISSIMA brand has developed very quickly since it entered international markets few years ago. Out network of international franchise stores spans from America's through Europe and Middle East to Asia through a network of close to 300 international stores in 16 countries.
We are constantly on a look out fow new opportunities and are keen to develop strong partnership with experienced retail partners. With head-quarters in Milan, we are always close to the latest fashion trends but never far from our heritage. In addition to the head office in Milan, we have a regional office in Shanghai, to support our expansion in Asia.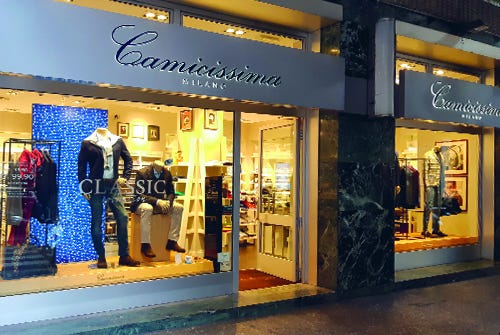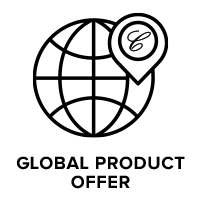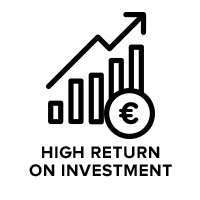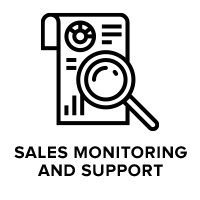 OUR CONCEPT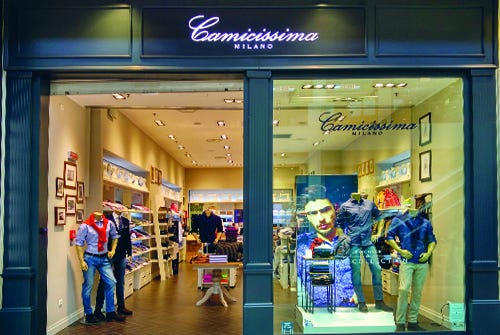 At CAMICISSIMA we have a proven and instantly recognizable store concept. We place great importance on carefully managing store environments - from the right choice of location, store layout and design to product merchandising and customer service - resulting in a unified and enhanced brand experience that attracts and engages many customers. Due to our long-standing experience in manufactoring and sourcing quality tailored products we offer extremely competitive prices and exclusive product collections. We sell our products directly to customers mainly through mono-brand boutique stores.
OUR PRODUCT OFFER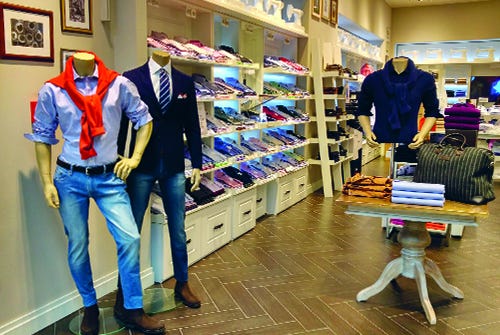 CAMICISSIMA products distinguish themselves for the attention given to the quality tailoring of the fabrics and finishing. The italian style adds to the extremely easy and ceonvenient sales formula. The collections include shirts, accessories, polos, knitwear, trousers and jackets. A total look with an elegant, trendy, pratical and exceptional style.
We offer a vast assortment of over 300 different men's shirts, with a wide range of fits and sizes from 37 to 50 (14" to 20"). This ensures that we can tailor make our final product offer to any global variations in size or fit which our customers may demand. CAMICISSIMA products are specifically designed for a classy, demanding and quality conscious clientele who like italian style at an extremely competitive price.
OUR FRANCHISE MODEL
CAMICISSIMA franchise partners are genuine enterpreneurs and business partners. We guarantee support throughout all the new project development phases and day-to-day management of the point of sale. In order to be considered as a potential CAMICISSIMA franchisee we would expect the potential partner to demonstrate business experience in the apparel retail sector, including, retail operations, merchandising, real estate negotiations, store operations and brand management.
---
OUR FRANCHISE SYSTEM IS BASED ON THE FOLLOWING PRINCIPLES:
STORE LOCATION
Located in a main street or shopping centre.
Retail selling area of approximately 60-100 net sqm.
Good customer traffic location and shopfront visibility.
STORE DESIGN
CAMCISSIMA takes care of designing your store's interior layout.
Interior Design Project and Materials: approximately 700 euros/sqm (sotre equipment only). Please note this is an indicative number only as we allow our partners to locally source flooring and lighting to reduce fit out cost as much as possible.
BUSINESS MODEL
Out collections are designed in Milan and presented to our partners twice a year. We guide you and suggest seasonal purchase orders to help your stores achieve maximum results. Merchandise orders are to be backed by a bank guarantee.
All our stores are connected to CAMICISSIMA HQ via an I.T. system which permits a real time information on the sales and stock levels. The system is also made available to our partners to monitor all important retail KPIs.
An opening team will assist sith the areas of : on site visual merchandising, store layout, IT system and staff training.
We offer regularly updated store window displays and marketing materials.
CAMICISSIMA International team will support your business with the help of periodic visits by our brand experts.